________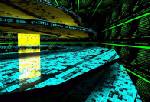 ________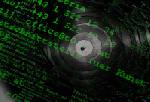 ________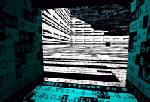 ________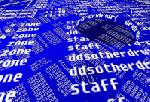 ________linx3dF.zip
________[:readme]
LinX3D

Operating systems wear different surfaces. Shells, Nixes, GIS, Linuxes und Windows have a individual look. Join the fashion show, make your choice, see who looks best2you.

Superfem and Superuser define their position in online world by Texture generated from netprotocolls and displayed on the SYNREAL Browser Set. In the docuverse hardfact datavatars of actual login shells, personal logiles of netprotocolls according to individual activities on the net are valid.

SYNREAL BrowserGAME REAL datasets are displayed in SYNREAL ASSCIIbodies for the dark side of the net, digital selfrepresentation, protocolloinherent datavatars, ASCII porn, SUperfeminisme



,//&&&&&&&&&NXQ  Q/,,.     /&&&$/,..*QMQ,.         ..,,///&&Q&&//&&&XX$Q&&&///
//&&&&&&&&&&Q   1Q,.        /&&M/,.$....Q..         ..,,//&&Q&&//,,,&&&&7X$ Q&
/&&&&&&&&&Q     $..        .//&M/.Q......Q..       ..,,//&&*&&//,,,,/&&&XXQ   
&&&&&&&&Q      Q,.        .,/&&$/,$.1$...$..     ...,,///&&Q&&///,,,,/&&&XQ   
&&&&&&Q       **.         ..,/&Q/,Q.($...Q..  ...,//////&&$&////,,,,,/&&&$    
&&&&Q        Q.$.        ..,,*&*//,Q....Q,,...,,,,//&&&&&KQ&&//,.,,,//&&&Q    
&&Q'        )$..Q.     ...,,,&*&*///$.*$'..,,,,,///&&&&KK$&&///..,,,///&8Q    
Q           )$..$....,,,,,&&&**&&Q*/////,,,,////&&&&&KKKQ&&&//,....,,,//H*    
             Q,,Q...,,,//&&&-KQ&&&$&&&/////&&&&&&KKKKKK$&&&&//,....,,,/&H*    
              $,Q,&/,,.,,/&&KQ$&&&&$K*&&&&&&&&&KKKKKKQ$&&&&//,.....,,,/&*     
               '$/&&&//&&&KQ$&&///&&$KKKKKKKKKKKKKQ$'&&&&//,.....,,,//&4*     
                 Q&&&&/&&&KQ$&&/,,//&&*$$QQ$$QQ$$*&&&&&&&&//,,.....,,//&4     
                   *$KKK&KQ$&&//,,,//&&&&&HQ$Q*&&&&&&&&&///,,......,//&$      
                     '*Q$Q'Q&//,,...,/&&&&NNMMMNN&&&&&&///,,,......,,/&Q      
                          Q&//,,.....,&&&&&NMN&&&&&&////,,,.......,,/&$       

Superfem SuperUser Browser SUperusers can define their position in online world by Text and Texture constantly generated from netprotocolls and displayed on experimental SYNREAL Browser Sets. In the docuverse this is only possible by a display of hardfact datavatars - means screenshots of your actual login shells.

Hardfacts SuperBrowser
The display of datavatars can be considered as a form of an alternative browser for a different layer of the internet. ASCIIprnbodies are not images but personal logiles of netprotocolls according to individual activities on the net. Sound is triggered according to the traffic, speed of the online connection between different servers you are targeting, tracerouting.

The walk through REAL datasets is displayed in SYNREAL ASSCIIbodies as its texture, skin, Netz-Haut. The dynamic programming for the browsinggame must be developed later, but demoversions of shapes can be expressed immediatly.